Storyteller Overland Vans
Mercedes-Benz of Birmingham is proud to offer you Storyteller Overland Vans.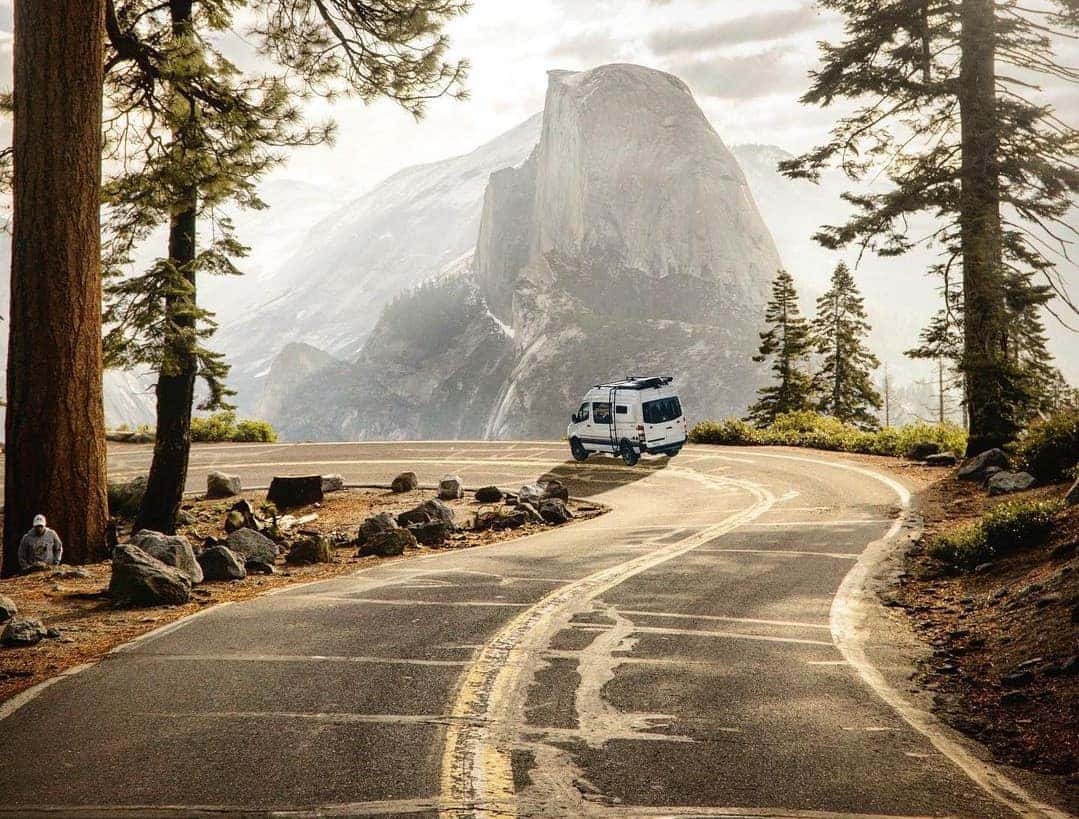 It's More Than A Van.
It's A Way Of Life.
At its heart, the Storyteller Overland MODE 4×4 is expertly crafted to provide you and your crew with endless hours of fun, and many years of pure enjoyment out on the open road… and beyond. "Live Free. Explore Endlessly. Tell Better Stories," is now a mantra for van dwellers who pursue unparalleled craftsmanship and that one-of-a-kind adventure experience. Whether you are road-tripping across the country with your family, camping off-grid with your crew, flying solo for a quick "urban adventure," or just on a grocery store run…the MODE 4×4 is your ideal getaway vehicle to cover all aspects of a life that's being lived to the fullest.
Attention To Detail
Whether the Beast, Stealth, Classic or newest LT, whichever mode of adventure you choose to go for, you'll be equipped with original tech and design only found in Storyteller Overland manufacturing. The HALO shower system easily collapses and expands to provide efficient interior space when not in use. When you're ready to refresh with water pressure and heat you're used to at home, the self-wicking antimicrobial curtain will keep the rest of your camper from mess or mildew. Utilize your rear garage space for the travel mode you envision, whether packing in your travel toys with the L-Track locking systems or folding down a desk to remotely catch up on work or creative projects. The multi-functional Groove Lounge easily converts between a seating, lounge, bedding, or recliner space for any type of outing you plan to have. No matter what your van excursion calls for, Storyteller Overland gears you with the tech and features to make every experience unforgettably seamless.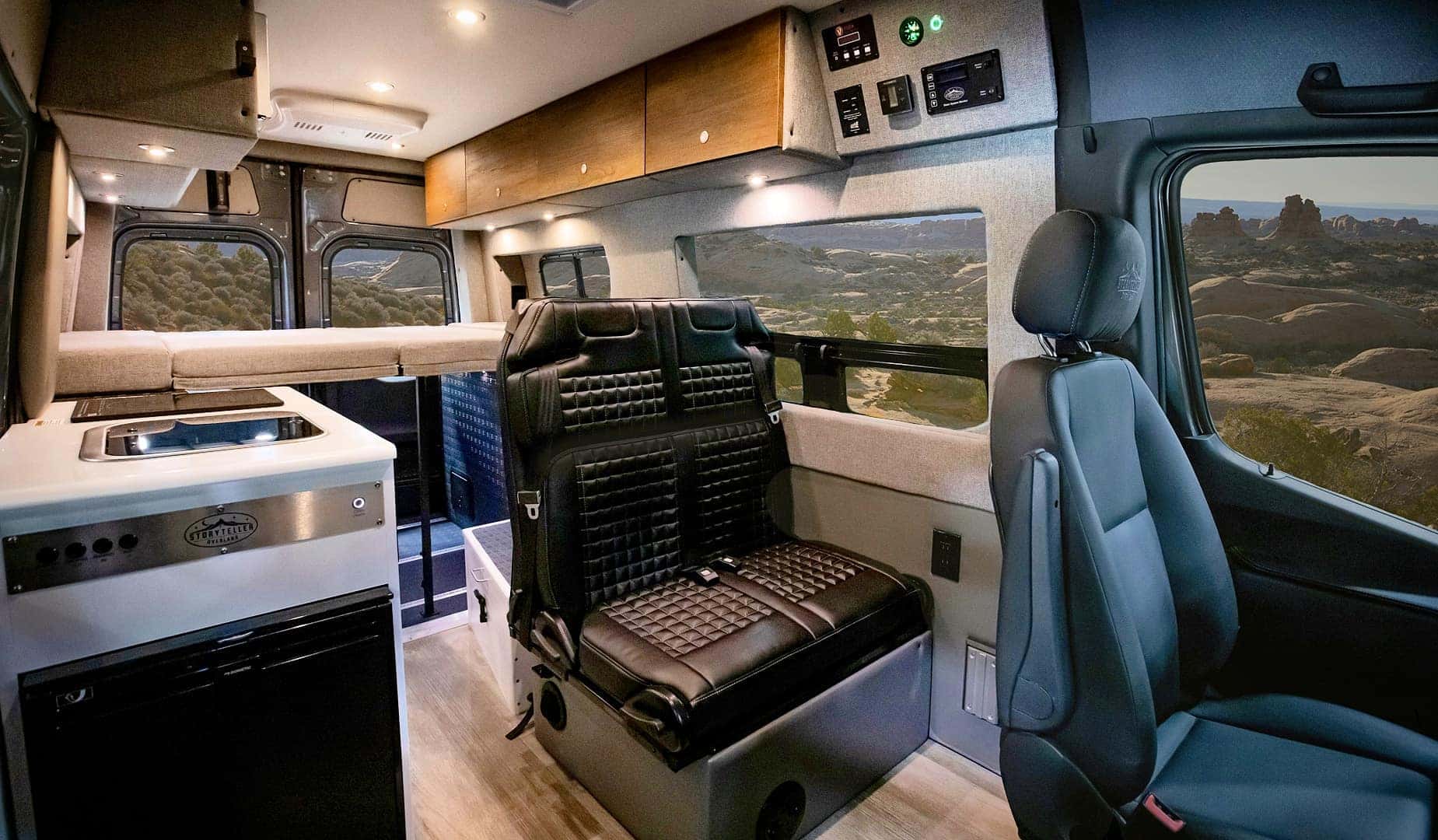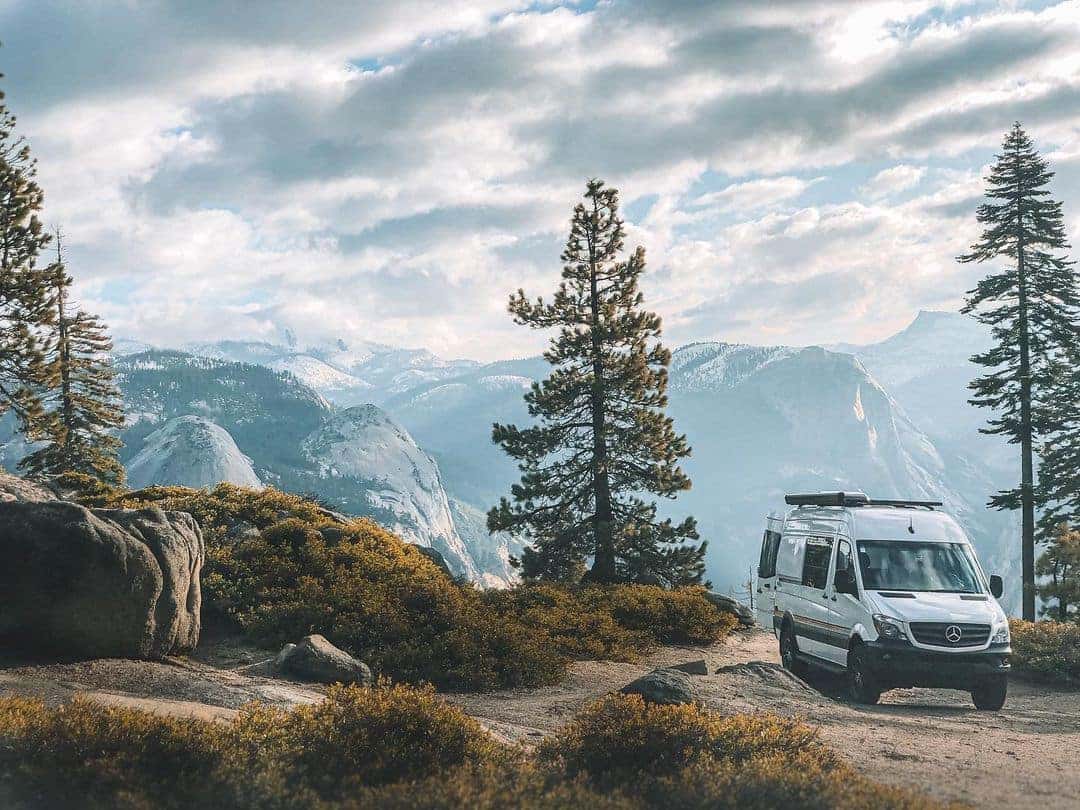 Life Outdoors and Off-the-Grid
The MODE 4×4 is designed and engineered to support all its own electrical needs — including the 13,500-Btu roof air conditioner — even while off the grid, without the need for an auxiliary generator. To accomplish this, the coach relies upon its quiet, efficient, M-Power™ Energy Storage System, powered by Volta. The system consists of a 12-kilowatt-hour automotive-grade lithium-ion battery pack that stores power supplied to it via an 8-kw secondary alternator while the engine is running. The battery system also can be charged via a 30-amp shore power connection and solar roof panels.
When you're enjoying van life from outside your camper, the LED-lit awning provides ample shade from the afternoon sun as you prep your campfire meals. The refrigerator is just an arm's reach away from outside and can be extended by removing the freezer section. Should you take your travels away from your MODE van, the detachable speaker system that doubles as a flashlight can be taken along with you to stream music along your hiking or biking trips via Bluetooth® technology. An outdoor shower makes freshening up easy after a long day on the trail.
Help When You Need It
If you're ever stuck between a rock in hard place Storyteller Overland wants to ensure a stellar user experiences for all of it's MODElifers out on the open road and beyond. The MODElife Owner resources page offers a user-friendly, on-demand tool is designed to keep you directly connected to our expert team of expert technicians and customer service reps for all your tech support and warranty needs. It also provides 24/7 access to the most up-to-date tips, tricks, and resources to enhance your ownership experience. The goal is to keep you and your vehicle Ready to Go Live Free, Explore Endlessly, and Tell Better Stories!
Which MODE Are You?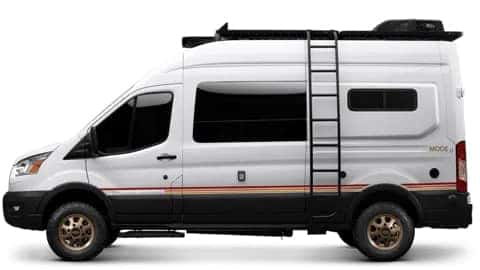 MODE LT
Ford® Arctic White
Bronze Storyteller Transition Wheels w/ All-Terrain Tires
MODE COM 11″ Full-Color Touchscreen Control System
Removable Upper Cabinetry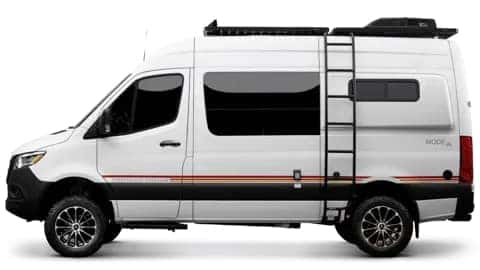 Classic MODE
Mercedes-Benz® Arctic White or Pebble Grey
Contrast Cut Storyteller Wheels w/ All-Terrain Tires
LED High-Performance Headlamps
XM Satellite Radio
MODE COM 11″ Full-Color Touchscreen Control System
Removable Upper Cabinetry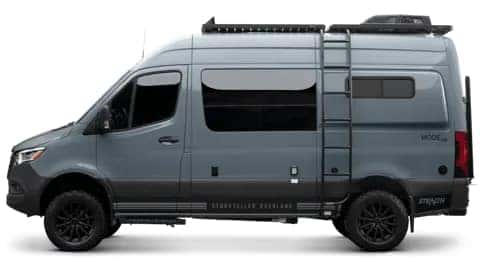 Stealth MODE
Mercedes-Benz® Blue Grey or Selenite Grey Metallic*
M-PowerStation 27A Output
JBL Premium Co-Axial Door Speakers
Matte Black Storyteller Wheels w/ All-Terrain Tires
Stealth Graphics Package
Storyteller Updog Rear Step
Hood Spoiler
Custom Emblems
NVADER Rear Doors Storage Solution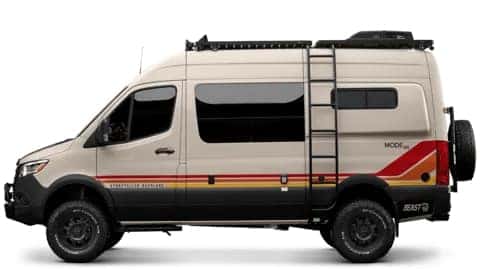 Beast MODE
Mercedes-Benz® Arctic White or Pebble Grey*
M-PowerStation 27A Output
JBL Premium Co-Axial Door Speakers
Storyteller Tenzing Trailhead Brushguard
KC HiLiTES® 360° Lighting Package
Boost MODE Power Extender System
Agile Off Road Ride Improvement Package
Beast Graphics Package
Storyteller Updog Rear Step
Matte Black Beast Wheels w/ All-Terrain Tires
No Rub Fender Kit
Fender Flares
Hood Spoiler
On-Board Air Compressor w/Front & Rear Air Chucks
Owl Vans Sherpa Cargo Carrier
Owl Vans Expedition Tire Carrier w Full-Size Spare
MODE Van Full Specs
Mercedes-Benz Sprinter vs Ford Transit
Mercedes-Benz Sprinter
144" Wheelbase, High Roof, 2500
3.0L Turbo Diesel V6
4×4 Package, Low and High Range
LED High Performance Headlamps
Fog Lamp w/ Cornering Light Function
Heated, Swiveling Driver and Co-Driver Seats
Rain Sensor
Rear Glass Tint and Defrost
Heated, Electrically Folding Mirrors
MBUX Multimedia System w/10.25" Touchscreen
Parking Package w/ 360° Cameras
Satellite Radio
Intelligent Navigation
Smartphone Wireless Charging
Active Lane Keeping Assist
Active Brake Assist
Attention and Blind Spot Assist
Traffic Sign Assist
Assist Handle, B-Pillar
Mercedes-Benz Sprinter
3.0L V6 Turbo Diesel Engine 7-Speed Transmission
24.5 gallon Diesel Tank
MBUX Multimedia System, 10.25" Touchscreen
Intelligent Navigation
Smartphone Wireless Charging
Active Lane Keeping Assist
Active Brake Assist
Active Distance Assist
Attention and Blind Spot Assist
Traffic Sign Assist
Rain Sensor
Rear Glass Tint and Defrost
Heated, Electrically Folding Mirrors
Heated, Swiveling Driver, and Co-Driver Seats
Parking Package with 360° Cameras
Fog Lamp with Cornering Light Function
Assist Handle, B-Pillar
Ford Transit
Extended Fuel Tank, 31 gal
Sync 8″ Multi-Function Display
6-Speaker Sound System w/ Bluetooth®, Dual USB ports and Satellite Radio
Engine Block Heater
Vehicle Maintenance Monitor
Keyless Entry with Remote Start
Anti-Theft
Swiveling Driver and Co-Driver Seats
F/R Split Camera and Side Sensor System
Front Fog Lamps
Assist Handle, B-Pillar
Patented Dreamweaver™ Bed/Convertible Work Surface
Swiveling Front Seats
Patented GrooveLounge™ 2-Seater Convertible Sofa Bed
Dimmable LED Ceiling Lights
LED Under Cabinet Lights
LED Cargo Area Lights
Air Conditioner
Ceiling Exhaust Fan
MODE LT – Gasoline Fired Heating System
MODE4X4 – Diesel Fired Heating System
Sheep's Wool Insulation
(6) 110V Outlets
(6) USB Ports
(3) 12V Outlets
Dinette Table
Garage Area with Large Cargo Area and L-Track
Side and Rear Door Bug Screens
Magnetic Privacy Shades
Rugged Roof Rack with Sonic Wedge Wind Deflector
Tubular Side Mount Ladder
Storyteller Wheels with BF Goodrich KO2 tires
90W Solar Panel, Expandable to 600W
Powered Awning with Dimmable LEDs
Running Boards
21 gal Fresh Water Tank (in Cabin)
24 gal Gray Water Tank with Heating Loop
Combined City and Fresh Water Connection
Heavy Duty Shore Power Inlet
(4) 110V Outlets
Volta Touch Screen Display
3200W inverter, 6400W peak
Intelligent Power Distribution Module (Managed by MODE COM)
High Output Auxiliary Alternator
90W Solar Panel, expandable up to 600W
30A Power Cord
M-PowerStation 27A Output (Stealth and Beast MODEs only)
Patented Halo Shower™ System
Patented FlexSpace™ Concealed Shower Pan
Outside Shower
Portable Cassette Toilet
MODE4X4- Diesel Fired Water Heating System
Hot Water Recirculation System
Stainless Steel Sink with Folding Faucet
Exterior Fold Down Table
Dual Voltage Refrigerator / Freezer
Stainless Steel Microwave, 700W
Portable Induction Cooktop, 1500W
Smoke / CO Detector
Fire Extinguisher
Ground Fault Circuit Interrupter