What is Mercedes Me Connect?
Mercedes me connect is a digital extension of your Mercedes-Benz; providing access to your vehicle from anywhere. Whether it's starting your engine, getting customer support or simply checking your fuel, Mercedes me connect makes life easier.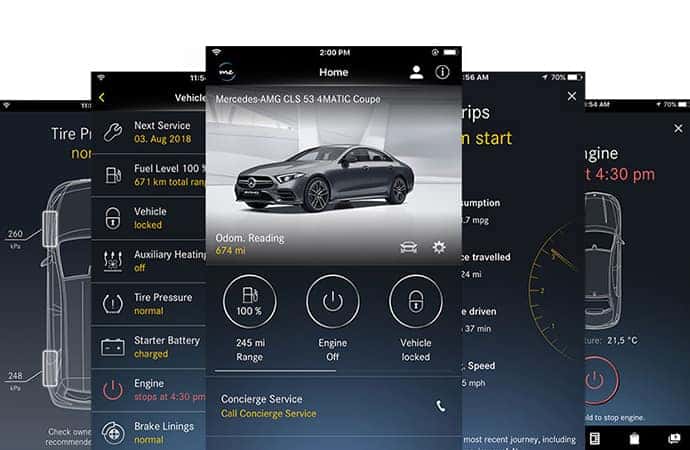 Mercedes me connect App
Mercedes me connect App offers remote access from your iOS or Android device. Depending on your model, the following services are available:
Remote vehicle start.
Remote door lock and unlock.
Remote vehicle data including mileage, fuel level, tire pressure and more.
In car personalization.
Vehicle tracking.
Parking damage detection and advanced interior alarm sensor.
Point of interest download.
Access to Mercedes-Benz Finance (MBFS).
In-Vehicle Services
Mercedes me connect in-vehicle services include:
Live traffic information.
Online map updates.
Car-to-X Communication.
Advanced speech recognition and natural language understanding (MBUX).
Software updates.
In-car WiFi.
TuneIn® Radio.
Weather information.
Telediagnostics and remote vehicle diagnostics.
Accident recovery.
Stolen vehicle location assistance.